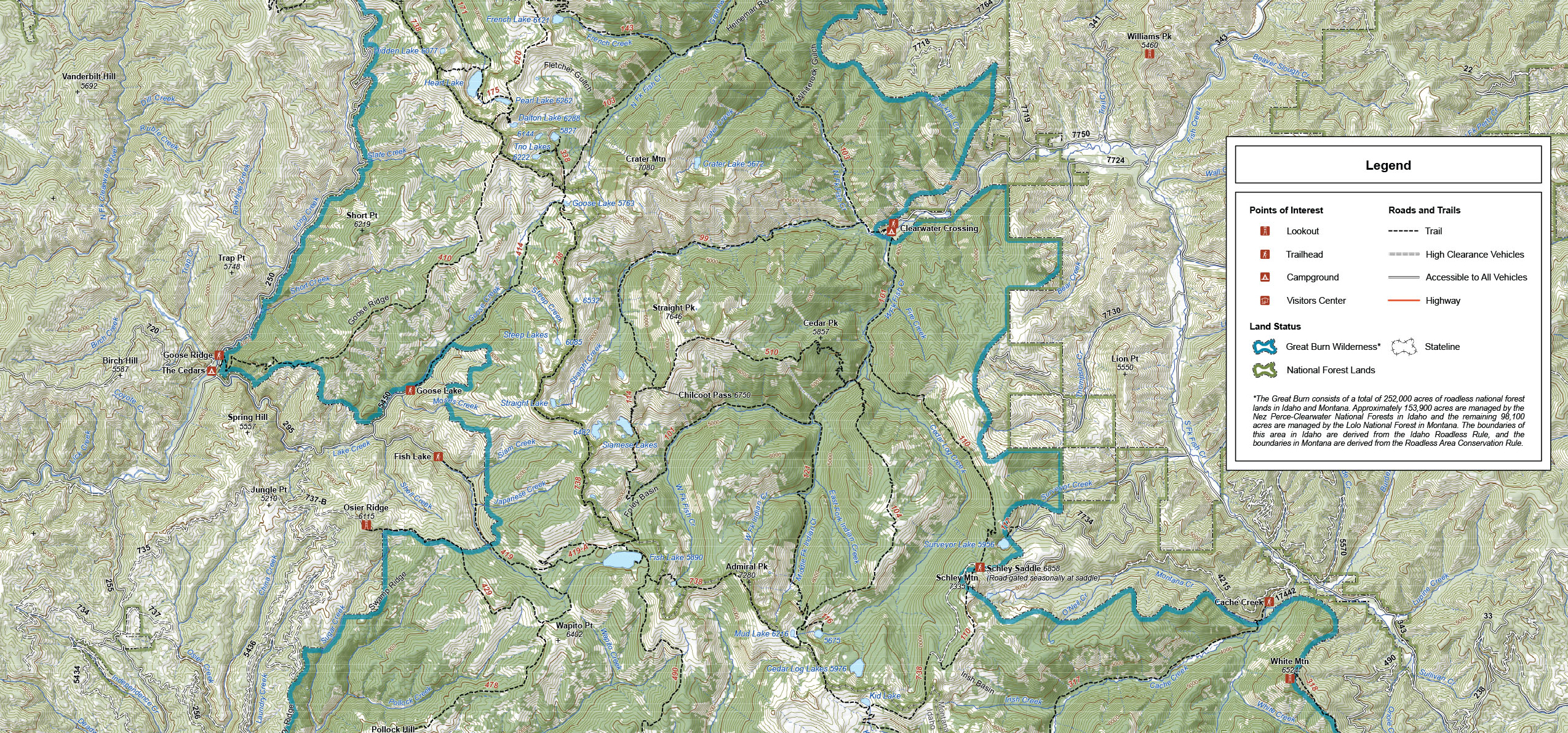 Maps from Blue Creek Press are more than maps. They are  illustrated storyboards about the piece of the planet they portray. Put together in innovative and creative ways, the map brochures tell the story of the geography and the topography using the maps themselves, as well as terrific photography and well-written descriptive prose. Our map brochures also provide access to local resources, information on features like trails, camping and group size regulations, wildlife, plants and other items of local interest.
Teamed with Terra Ignato Cartography, Blue Creek Press has realized map design for Idaho Conservation League and Friends of Scotchman Peaks Wilderness. Blue Creek Press also created the first new guide map for the Cabinet Mountains Wilderness since 1992, incorporating data from DTM Consulting of Bozeman.
Blue Creek has also produced a map brochure of the Northern Selkirk Mountains for the Idaho Conservation League.
The proposed Scotchman Peaks Wilderness Map is in its third edition.
Terra Ignato and Blue Creek Press recently completed their newest map project  for the Great Burn Study Group.