Fiction from Sandy Compton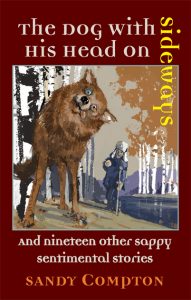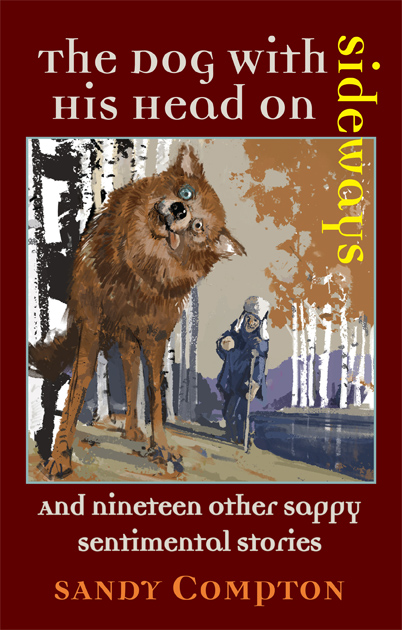 The Dog With His Head On Sideways and Nineteen Other Sappy Sentimental Stories (2021)
Fiction, 224 pages, $15.00
By Sandy Compton
Master storyteller Sandy Compton has gathered tales for decades, and from all around the world. These are 20 of his best. The Dog With His Head On Sideways is a collection years in the making.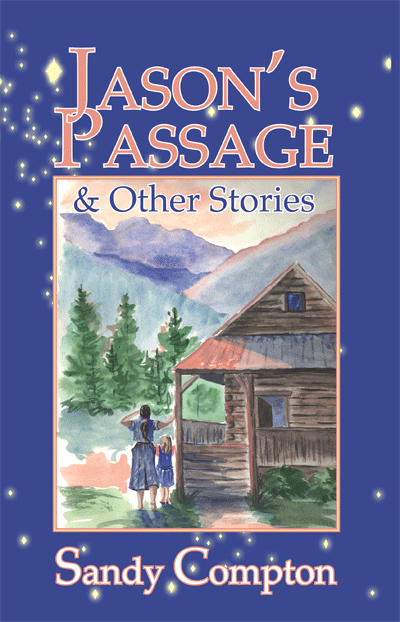 Jason's Passage & Other Stories (2015)
Fiction, 206 pages, $15.00
by Sandy Compton
Jason's Passage, originally published in 1993, reveals a secret carried from one generation to another by Jason Indreland, who witnessed as a young man the acquisition and escape of "Scarface," a young stud horse Caleb Blascomb knew would bring his dreams for the West Fork Ranch to fruition — if he could be found and caught.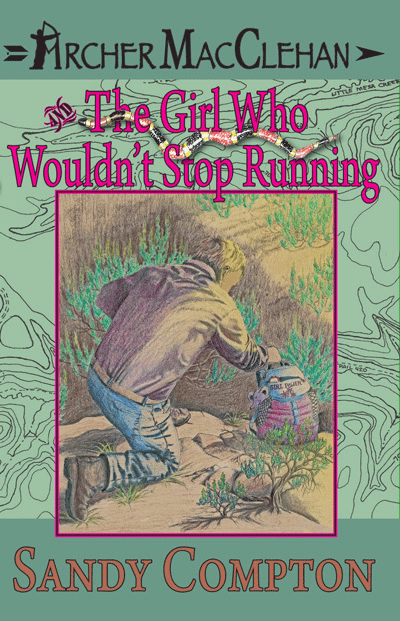 Archer MacClehan & The Girl Who Wouldn't Stop Running (2014)
Fiction, 216 pages, $14.00
By Sandy Compton
Archer MacClehan has dreams that lead him into dangerous places. In the second Archer MacClehan adventure — he dreams of vultures, a coral snake, a girl named Opal and Running Woman — Sara Cafferty.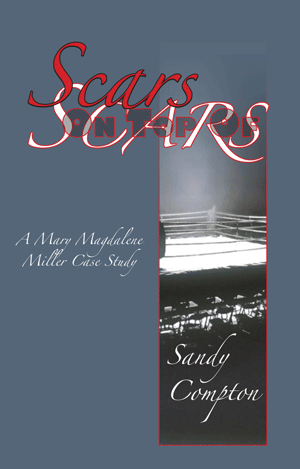 Scars On Top of Scars: A Mary Magdalene Miller Case Study (2014)
Fiction, 204 pages, $12.95
by Sandy Compton
Arrested development meets recovery. Can they coexist?
Mary Magdalene Miller, savvy therapist and self-named narrator of this series, thinks not. But how do you get a 220-pound ex-cop to give up acting like a scared five-year-old and grow up. Especially when his 55-year-old girl friend is exactly the same age emotionally.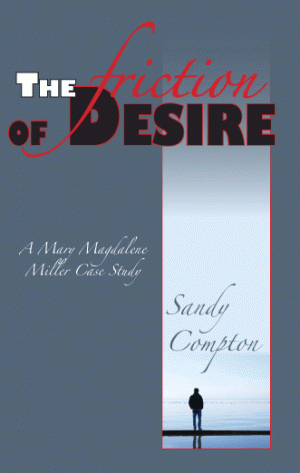 The Friction of Desire: A Mary Magdalene Miller Case Study Fiction (2012)
Nonfiction, 184 pages, $12.95
by Sandy Compton
Larry Longquist — world traveler, depressive, recovering addict, and freshly 60 years old — cashes his tiny 401K and engages the services of Mary Magdalene Miller, M.D. specializing in psychiatry. Object — clarity.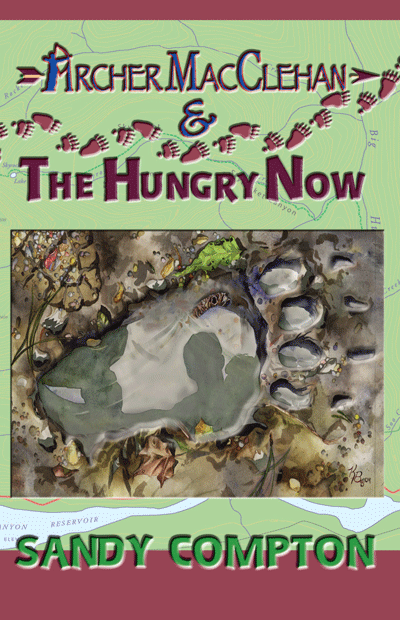 Archer MacClehan & the Hungry Now (2005)
Fiction, 188 pages, $14.00
By Sandy Compton
"Life is served raw in wild country" when a backcountry hike turns flaky. And out in the brush, just out of sight is the Hungry Now. He's a grizzly bear, and if bears could remember things better, he would know why the Smell-among-smells troubles him so.

Poetry from Blue Creek Press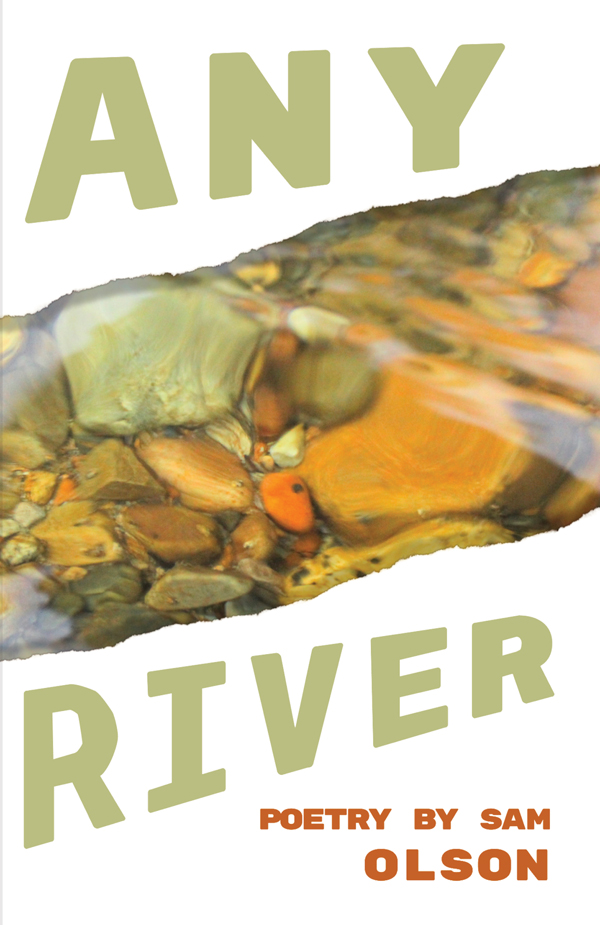 Any River (2022)
Poetry, 44 pages, $10.00
By Sam Olson
Sam Olson was raised in Portland, Oregon — with Northwest Montana roots. The creek he grew up on — among the myriad rivers that inhabit this book — has been stewarded since time immemorial by the Clackamas and Kalapuya peoples. Many of these poems were written in the occupied homelands of the Salish, Pend d'Oreille, Blackfeet, and Kootenai peoples. His poetry is spare and personal, based in place and experience. Sam lives in Missoula and teaches creative writing in Montana's elementary schools and juvenile detention centers.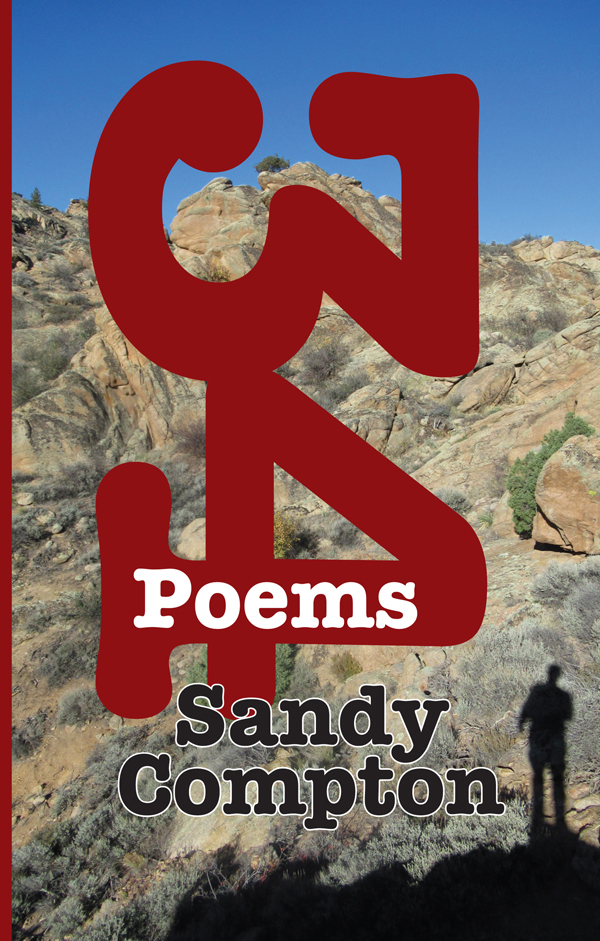 34 Poems (2022)
Poetry, 106 pages, $10.00
By Sandy Compton
"Whether the poetry is good or not is in the eye of the reader, but each one of these comes from my heart or mind, and often both. They may not all touch you, but maybe one will, and that makes it worth it.
The subject matter is disparate enough to defy generic classification, though I tried. The poems are broken into four subgroups, the last of which is 'The Rest.' I'll let you discover what the other three are. I will only say that some of The Rest are some of the best."
— NON FICTION From Blue Creek Press —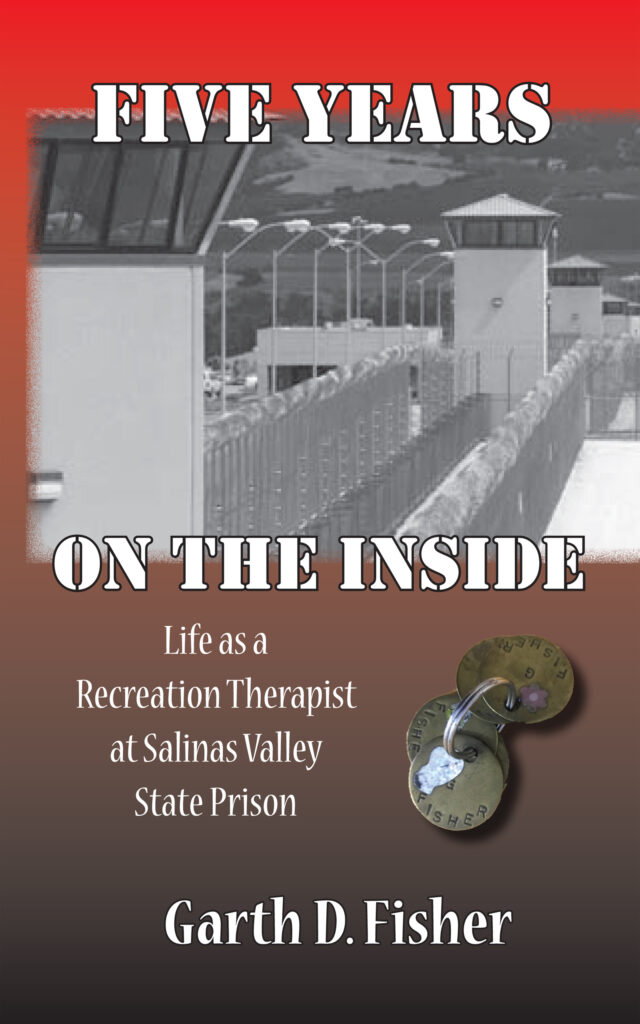 Five Years on the Inside: Life as a Recreation Therapist at Salinas Valley State Prison. (2021) By Garth Fisher. Nonfiction, 168 pages, $8.99 Paperback or Kindle.
Five Years On The Inside is the story of the author's experience of a maxiumum-security California prison as a recreation therapist Salinas Valley State Prison, a Level-4 penintentiary where the majority of prisoners are serving life without parole (LWOP).
Fisher's story strips away the veneer of rehabilitation in modern prisons and delves into the reality of LWOP and the tenuous constraint that staff and guards — they are not of the same cloth — have over the situation. The book presents the question, "When nothing worse can happen to a man than what has already happened, what is the incentive to behave in a civilized manner?" Often, the only modicum of control over the prison population is the threat of deadly force.


Six books of social commentary from Dick Sonnichsen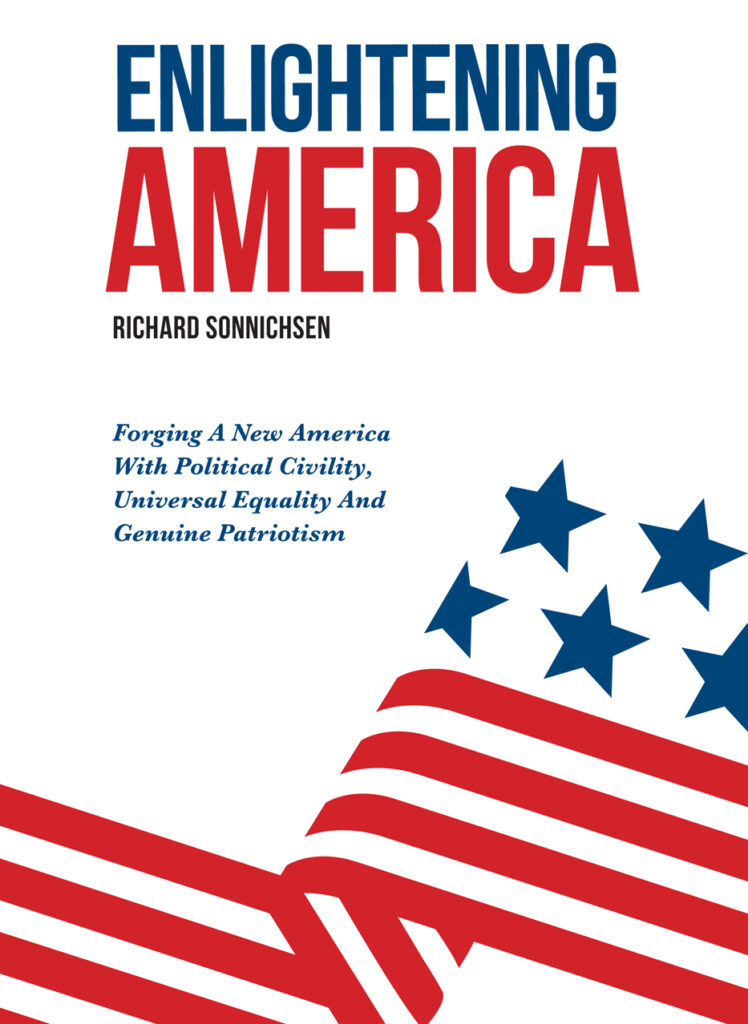 Enlightening America: Forging a New America With Political Civility, Universal Equality and Genuine Patriotism (2022)
Nonfiction, 184 pages, $14.95
By Dick Sonnichsen
Dick Sonnichsen is worried about the future of the Republic— as many of us are. In Enlightening America, he suggests that, at 246 years old, the United States is still suffering acute growing pains. It is his hope and belief that America can survive them, but it will take fundamental change in how the country proceeds.
" 'We're all in this together' is a prosaic cliché," he writes, "and also a profound description of the human condition. A national rejuvenation of true patriotism may solve many of the problems facing the American public."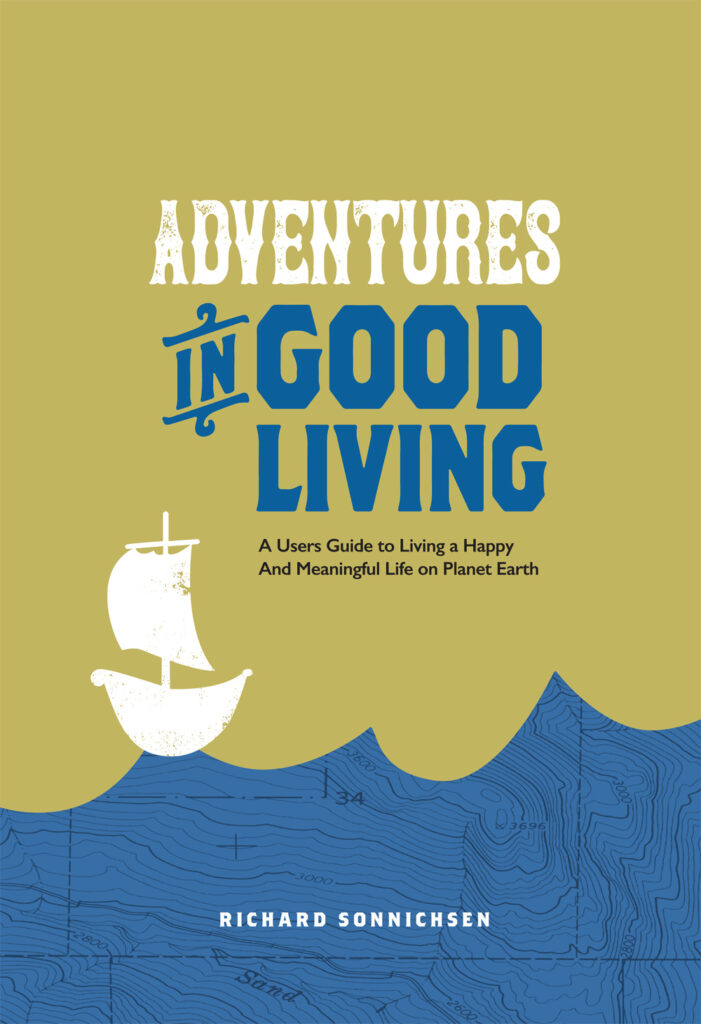 Adventures in Good Living: A User's Guide to Living a Happy and Meaningful Life on Planet Earth (2021)
Nonfiction, 224 pages, $15.00
By Richard Sonnichsen
"Live life slowly. That will make it last longer."Of all the tips about living a good life offered by author Dick Sonnichsen in Adventures in Good Living, that may be what our world needs to hear most in these crazy times. In his eighth decade and fifth book of social commentary, Sonnichsen makes an inclusive and incisive assessment of the state of the planet — the United States in particular — and presents a broad array of ideas to help make life more meaningful.
[/vc_column_text][/vc_column][/vc_row]
—BOOKS FOR CHILDREN AND YOUNG ADULTS—