Blue Creek Press announces Dick Sonnichsen's new book, "A Leaf in a Stream."
Blue Creek Press (www.bluecreekpress.com) is proud to announce the release of "A Leaf In a Stream: Surviving Childhood, Catholicism, Conscription, Career and Cancer."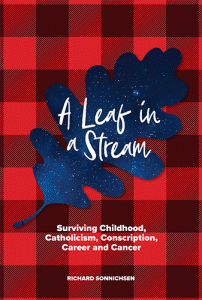 Author Dick Sonnichsen has had an interesting journey. He grew up in a small town in Idaho and traveled the world. Like the leaf he alludes to in the title of "A Leaf In A Stream," he has suffered rapids, whirlpools and boring backwaters and also enjoyed exciting, idyllic and scenic floats through rewarding and pleasant stretches of life. In addition to his childhood and conscription into the army, he's survived cancer — so far — parenthood — he's raised three kids — a variety of careers —as a forester, an army intelligence agent, consultant, author and FBI Special Agent — and Catholicism.
Of them all, Catholicism might have been the biggest challenge. It was certainly the longest, as he was a practicing Catholic for all of his childhood and most of his adulthood. It wasn't until late that he came to the conclusion that the Catholic Church is not all it appears to be in some ways, and much more in others.
"A Leaf In the Stream: Surviving Childhood, Conscription, Career, Cancer and Catholicism" is an autobiography with a central theme of questioning traditional religious belief in general and Catholic doctrine in particular. He challenges the unapologetic and unyielding response of the Church to the pedophilia scandal, the treatment of women, and outdated dogma that has children confessing "sins" at an age where they are not really cognizant of what it means.
"A Leaf In A Stream" joins Dick's previous book "All Fish Have Bones" as a well-researched and intelligently presented argument for the value of discarding dogmatic thinking and taking responsibility for you own happiness and well being.
The book was edited and designed by local publisher and author Sandy Compton and Blue Creek Press, with a cover designed by Jennifer Parker of Parker Design House. "A Leaf In a Stream" is available at www.bluecreekpress.com/books, on Amazon and will soon be available at Sandpoint bookstores.
Ranch Report 4.0: Rodentia
Warning: Contains graphic descriptions of violence against rodents.
Now that I have your undivided attention . . .
The cabin under reconstruction was built in three sections; 1930 (approximately), 1952-53, and 1960, and has been a haven for rodents since the day my grandfather nailed the last shake on the roof in 1930. My sis and I and several others call it the "mouse house," which it was for as anybody lived in it. The battle with invasive pack rats was ongoing. When I began taking the place apart, one of the most daunting — and nasty — jobs was removing the rodent-ruined fiberglass insulation.
So, how do I feel about rodents?
When I last lived in the cabin, I named a certain mousetrap "Old Betsy" — after Daniel Boone's rifle — because it was so effective. I was very fond of it.
I was once cleaning my .22 magnum revolver at the kitchen table when a mouse wandered onto the kitchen counter. I pushed a shot shell into the cylinder and killed the little cretin where it stood. There was ever after (until that section of counter was removed) a mouse-shaped hole in a shot pattern on the splashboard.
That's how I feel about rodents.
There was a time when I was a bit more tolerant. But, I came to realize that mice, pack rats and the occasional squirrel have no empathy. So, I have no sympathy. They steal my food, poop on my counters and chew holes in favorite quilts and other things for no apparent reason. They smell bad, and they make noises in the middle of the night that disturb my sleep.
"Hate" is a very strong word, so I will just say that I very, very, very strongly dislike mice and packrats in my house. And sometimes, squirrels.
How I deal with rodents.
Mice are the worst, because they are small, sneaky and, except for certain fortuitous situations like the pistol cleaning incident, difficult to kill directly. One must be sneaky as well, and place the trap just so— in a likely mouse run — and bait it just so — with peanut butter — and set it just so — on a hair trigger.
There is something very satisfying about hearing "SNAP!" in the middle of the night, followed by a bit of flopping around and then silence. Another One Bites The Dust plays in my mind and I drift back to sleep. Smiling.
Packrats are another story. They are not so easily trapped, and often survive the trap long enough to either escape or to be alive enough to be a bother to deal with. My sister uses "Have-a-Heart" traps to catch them, and then releases them in the driveways of folks she doesn't like. (Just kidding. Really.)
I evidently have no heart. I prefer my packrats d.o.a. — dead on apprehension. To that end, I've established a packrat hunting protocol that is quite successful. So far with this method, I'm batting a thousand.
I'm not going into complete details, because maybe you will want to hire me to come deal with your packrats if I don't tell exactly how. Just call me the Tom Horn of packrats. I'll just say it involves that same pistol loaded with bird shot, a flashlight, an appropriately placed chair and a bit of patience.
Packrats are noisy, so it's easy to tell when they are up and around and looking for some personal possession to eat, steal or ruin by chewing or peeing on it. They are also creatures of habit, and once I figure out their travel pattern, they are, as they say, toast.
Goodbye packrat!
It is very satisfying to snap the flashlight on, which paralyses the packrat for about a second, which gives a snappy shooter like me time to shoot, and — kaboom — another packrat meets its maker.
If you feel this is cruel or inhumane, you have never lived with a packrat. It's actually cleaner and more humane than a trap, because it's quicker. Much better than poison, which I don't use on any rodent. The packrat is launched immediately into the next world, instead of lingering here, wondering what bad thing is going to happen next.
And, the look of surprise on their little ratty faces is priceless.
Bwahahaha. Oops. Sorry. Didn't mean to get emotional.
So, now you know how I feel about mice and packrats. And sometimes, squirrels.
Please note: I don't go out of my way to kill rodents. I rather admire packrats. They are intelligent and somewhat pretty with beautiful blue-gray fur. Mice have their place in the world — coyote, wolf and hawk food — and other less apparent ones, I'm sure. Squirrels are the most prolific tree planters on the planet. They are all safe and welcome to live nearby — as long as they stay out of my house, and off the kitchen counter.
Ranch Report V 3.0
I have been working on "remodeling" the house I grew up in for X number of years. I say "X" — or, more accurately, write "X" — because I have no idea how long I have been remodeling. Let's just say it has been a long, long time. And for much of that time, I have been removing stuff, which often requires a hammer, a crowbar and gritted teeth. I'm just trying to get down to the frame so I will have a good place to start "rebuilding" from.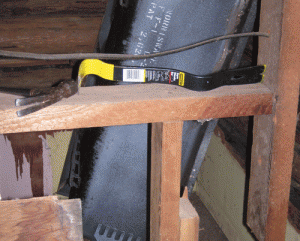 The idea snuck up on me. First, I just lived in the house. But after a while, living there became somewhat untenable. After the collapse of the insulation —the final result of a rodent infestation that began a half-minute after my folks stapled the last piece of fiberglass insulation in place in 1953 or 4 or 5 — there was no stove capable of keeping the place warm, though the steel plate model Harry Carlson built for my folks ca 1980 did a yeoman's service of keeping the place above freezing on January nights for about 20 years.
Slowly freezing to death is a great motivator
Once the winter heat efficiency of the place dropped below the requirements for normal human life — let's say 40 degrees Fahrenheit in the upstairs bedroom at midnight — I began thinking of remodeling. Which has come to mean, "rebuilding."
I've thought many times — monthly; weekly; OK, sometimes frickin' daily — of starting from scratch with a "rebuild," ie. tearing, burning, knocking the old place down. Family and friends have prevailed, exclaiming, "Oh, you can't do that. It's too pretty — historic — important. " Pretty is right. Pretty damned something. Pretty crazy.
Yeah. "Crazy" is a good word. What's extra crazy is that those who have told me that it's too "something" to burn — and dance around the fire — with a few notable exceptions, have done little to help in the process of not burning it down.
Who's the crazy one here? I vote for me.
But every once in a while, I see it done. Or part of it at least. One detail. One room or one corner of one room, or one blessed window. I see the French doors that lead into the kitchen. Or the stairway to the second floor. Or the big ripple rock in place that will be the front door step. Some minor detail that is likely a long time to come. And I go, "What the hell. It's a hobby. Right?"
Right.
So, hand me that hammer — and the crowbar, please — and stand back.
A chapter from "Growing Up Wild," due out in good time. :-)
Author's note: Growing Up Wild has a book within the book entitled Alex's Restaurant. This is an excerpt from the book inside the book.
Big Dog's mama didn't really name him that. She named him after his two grandpappies, Brian O'Shannahan and David Broadwater, but neither name stuck as well as his initials did, because Brian David Broadwater grew up in Texas, and only his mama called him Brian David. His papa and everybody else in Dripping Springs called him B.D.
It was his genes that made him big, descended from big people in a big place. When B.D. Broadwater walked onto the hallowed ground of Longhorn Stadium as a redshirt freshman for the University of Texas football team one August day, an assistant coach looked at him and said, "Now, that is one big dog."
Heart of the World
I am sitting amidst the high sources of one of the wildest, most beautiful streams I've ever seen; in one of the wild hearts of the world. The earth has more than one wild heart, and each is a center of renewal, resilience and beauty. Some are larger than others, but size has not much to do with the potency of such places. Here in this headwater sanctuary, bones and blood of the planet lay exposed, stone and water, essential as fire — no, more so. Out of this place and places like it, all things come.
Water begins here; gelid, clear, consummately clean; melted out of ice that might be 1,000 years old. Or older.
Soil begins here; the reduction of billions of leaves of layered stone, first to behemoth, castoff, cubic chunks of time; then to boulders, to cornerstones, to flagstones, to cobbles, shards, gravel, sand, soil, and finally dust as fine as flour.
Here are bees and birds undisturbed by insecticides or well-intentioned feeders; free-range rodents, unhindered by humans, hunted by unhunted coyotes and cats; goats, golden eagles, hummingbirds and Stellar jays that don't know what we are, all carrying forward in their flesh wildness of the most profound type.
Grasses, berries, forbs and flowers bloom here in the harshest conditions, setting genetic examples for how to deal with stress.
Mule deer. Elk. Wolves. Bears. Picas. Clark's nutcrackers. Moose. Us. All breathe oxygen unsullied by hydrocarbons. And over all lays silence enough to still the world's most frantic souls. And under the silence, if you listen, you may hear the heartbeat of a planet.
We humans are not the pulse of the earth, just an element of the flesh. Without what begins here, we would be dust and vague notions God never got around to inventing for lack of parts. Like everything else here, we are built with the tools of time and gravity, extraordinary circumstance and dumb luck. We are no more — or less — wondrous than rodents, bobcats, coyotes, elk or hummingbirds.
We may think the earth belongs to us, but we are a possession of the planet, not in possession of it. And we can't escape. We are here for life, and for many more lifetimes, until — if ever —we become able to lift ourselves toward the glimmering stars we beheld last evening unhindered by artificial light.
Some wonder what the value is in keeping places like this just for what they are. If they come to rest in this place alone and feel the slow and elegant rhythm of time within wilderness, or sit and talk with friends, as I did last night beneath the glittering band of the Milky Way, they might better understand. If they sweat and suffer the travail of a heavy pack and a rocky trail — or survive a bout with alder and devil's club hell — to arrive in this bit of heaven, they might better understand. If they witness one of their own children work through such a place and come to understand that they are braver, tougher, more capable than they imagined themselves to be, they might better understand.
I've had those privileges, those moments, those opportunities. They are indelible parts of my memory and sparkling hopes for my future. Until I can't, I will return to the hearts of the planet I have visited, and seek out new ones to visit. There, I will find myself refreshed, renewed and re-created. Out of the ancient, I will extract something brand new, a refreshed perspective of life that can't be created by any forces except time, space and a wild, wild place.
Visiting Chief Joseph — September 19, 1999
"NEZ PARCE CMTY." — An excerpt from  Side Trips From Cowboy
Journal entries, September 19 —
Dawn, The Keller-Nespelem Divide, Washington.
I have just met Alfredo. He and his crew of five young, Spanish-speaking men showed up as I stuffed my dew-soaked bag into its sack. They turn their music up, bring out chain saws, hard hats, gloves, chaps, goggles. They are a forest thinning crew working for the Confederated Colville Tribes. Their presence is surreal, after sleeping alone under the stars.
Alfredo says they have a few more days, 15 or 30, before the snow comes and he has to go home for the winter. He is right. It was cold last night.
Sirius and Orion are in the morning sky, reminding me that winter is dawning, also. (more…)
Surviving the Mother of All Overscheduled Weekends . . . and watering trees
Sandpoint, the nominal capitol of the vague state of Montaho was VERY busy last weekend. Hundreds of folks from as far away as Athol — heck, maybe even Spokane — strolled the streets with melting huckleberry ice cream running down their arms, because it was also hotter than a firecracker. I probably shouldn't even say "firecracker." We've been smelling smoke for so long it doesn't smell like smoke any more. Fire danger is extreme.
Nonetheless, it was the Mother of All Overscheduled Weekends in Montaho. A music festival, a county fair, arts and crafts fair, craft and yard fair, roughly 127 yard sales, 16th annual fly-in at Montaho International, farmer's market times two, artists' studio tour, bull-bucking rodeo, demolition derby, two downtown late night parties, downhill bike mayhem at Schweitzer, huckleberry festival in eastern Montaho, big music party at Bull Lake and (coincidentally) the Perseid Meteor Shower.
Imagine the overachieving couple (more…)
Food for thought: seven black jelly beans & slimy lettuce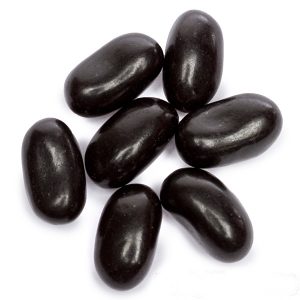 My dad loved black jellybeans; licorice flavored, I believed, but — according to some who knows — actually flavored with anise. Whatever. I love black jellybeans too, and have a supply in my candy drawer with the Toblerone chocolate and peanut M&Ms.
This evening, I made what a young friend of mine once dubbed "slimy lettuce," a bowl of hand-torn romaine dressed with a hot concoction of chopped portabellas, bacon, tarragon, garlic, pepper, olive oil and vinegar. I often add egg to the sizzling scramble just before I pour in the vinegar that completes the dressing, but tonight, I was out of eggs.
No matter. Slimy lettuce is excellent, as evidenced by that same young man's multiple requests for same. I have yet to grow tired of it, though I've had it hundreds of times over the course of my life. It's tangy, spicy, full of interesting textures and somewhat good for you. (more…)
In the beginning there was stone . . .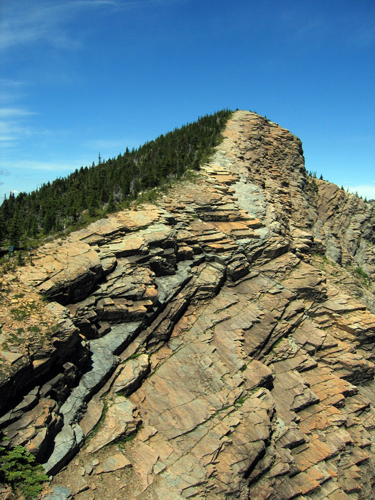 . . . and then, came the ice.
If you have never hiked into the central Scotchmans, say to Sawtooth or the Melissa Crag or Davis Point, it might be hard to imagine what the place holds for us who have — and for those who will — and why we wish to save this place.
To say this place is beautiful is a disservice to it, even though it is not a lie. Wilderness is not described by adjectives alone. In fact, the analog brain, the somewhat anal-retentive left side, has a hard time with the wild. In wilderness, there can be so much going on, and, at the same time, so little, that the left brain might take the rest of the day off in self defense and let the right brain rule the roost for a while. Then, the composite human these two reside in can just get down to the business of being . . . and seeing.
In Drawing on the Right Side of the Brain, Betty Edwards teaches that to be able to draw the world one must allow oneself to see it, and that the right brain is the "seer." It is the part of us that detects perspective without trying to quantify it. She describes a sense of physical release and even relief when a cognitive switch is made from the left to the right lobe. In my experience, this shift always makes me laugh. It is as if a sense of joy has overtaken me. It is what some call an "ah-ha" moment.
Hiking in the midst of the Scotchmans tends to push me into the right lobe. Being becomes a way of life. Seeing becomes enlarged to include the minutia and magnutia at once and I become part of the minutia.
This combined with imagination, then, shows me the ice, and how it overlaid the place and not-so-gently carved it into these places now harboring so much of the earth and so little of human endeavor. In these moments, it as if the skeleton of the planet is revealed, not defleshed, but to be fleshed in the coming millennia by the continuing process of the eons. Some century, trees and grass and flowers will grow out of this rock evolved to soil and some other place will be freshly upheaved and ice-sliced.
We can only guess how long this will take. No. We can't even guess. It would be our left brain guessing, anyway, and standing in the midst of the Scotchmans or another place like it, our left brain has taken the day off, remember? We are gifted with just being, instead. And that is the only state in which we can "see" the ice. Perhaps, when we have our feet on the place we are being in and without that pesky old left brain in the way, the place can transfer its memory of itself to us.
Before the ice was the stone, and before the stone was time. Here, we stand on the stone revealed by the ice and feel time move under us. That in itself, experienced just once, is reason enough to save this place.
Bizzarity: A 22nd visit to the Nez Perce Cemetery at Nespelem
Of stolen art, murdered mountain lions, Chief Joseph of the Nez Perce, prisons with no walls and the Capitol Christmas Tree.
It is still morning in Nespelem, but just, and a little foggy near the hilltops yet. A southbound sun has about won the fight with the fog in spite of the resistance of a high, thin layer of cirrus that tells me it will rain at my house tomorrow. Up on this little hill overlooking the town, having made my semi-annual pilgrimage across the back-road West to the grave of Thunder-Rolling-In-The-Mountains, I am in the Nez Perce cemetery. I don't know this yet, but it's going to be an odd day — downright bizarre, in fact. Later today, with a glass of good red wine in a very good restaurant named Wild Sage in downtown Spokane, I will reflect on the day and coin the word "bizarrity" — "bizarreness" is just not enough noun.
I don't know this yet, either.
Photography is one of my great loves
And, some days photography even loves me. I took this picture at Nespelem, Washington, in the Nez Perce Cemetery on the Colville Indian Reservation. The tree is an ancient elm that arches over Chief Joseph's grave. People have left many gifts hanging in that tree. Notice that the cross is accompanied by a coach's or referee's whistle, as well as the military headstones in the background, all symbols of things important to reservation culture:  Christian missions, high school sports and the warrior archetype.
I took the picture on one of my semi-annual trips to visit the graves of Joseph and Yellow Wolf, who I learned about while researching Side Trips From Cowboy.
If you love photography as well, maybe you would like to go to Nespelem with me one day. There are many interesting things along the way.
The Girl Who Needed Glasses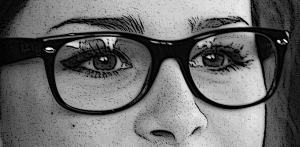 There were four of us who arrived in Russia together; Gerald, Hazel, Eugene and I. We arrived in Moscow as most Americans do, dead tired and unprepared for the seemingly eternal phalanx of forms and uniforms one must pass through to enter the Mother Country. Time is already distorted for someone who has just flown half-way around the world, and the bureaucracy guarding the gates of Sheremtyevo airport managed to bring it nearly to a stop. We managed, though, to crawl into the outer terminal and shuffle through the gauntlet of taxi drivers wishing to take us to their favorite hotels, seeking doors leading to a larger world, where, we fantasized, some semblance of public transport might whisk us off to where we could realize we were in Russia, and not on the set of an old James Bond film.
As we approached freedom, a tall, slender young woman in an ankle-length, dark brown coat said to us in English, "Will you need a translator in Russia?"
Gerald, our erstwhile point man, and impolite at best, growled, "Nyet." (more…)
Orphaned — The Scenic Route, July, 2015
Comes a time in many lives when we find ourselves orphaned. Some of us — most of us — are blessed with waiting until we are well-grown when that happens, which might make it somewhat easier, but might not. In our case, it was a combination.
We lost our dad in 1986. It was a long and drawn-out affair, and no fun for anyone. Now, we have lost our mother. It was simple, sweet and to the point. Mom left a short week after she was notified she would be leaving shortly.
She wasn't necessarily happy about that. At some moments, she was downright angry; at least once because it was coming on so quickly, and at least once because it was taking so long. (more…)
God's Will and Testament — 2017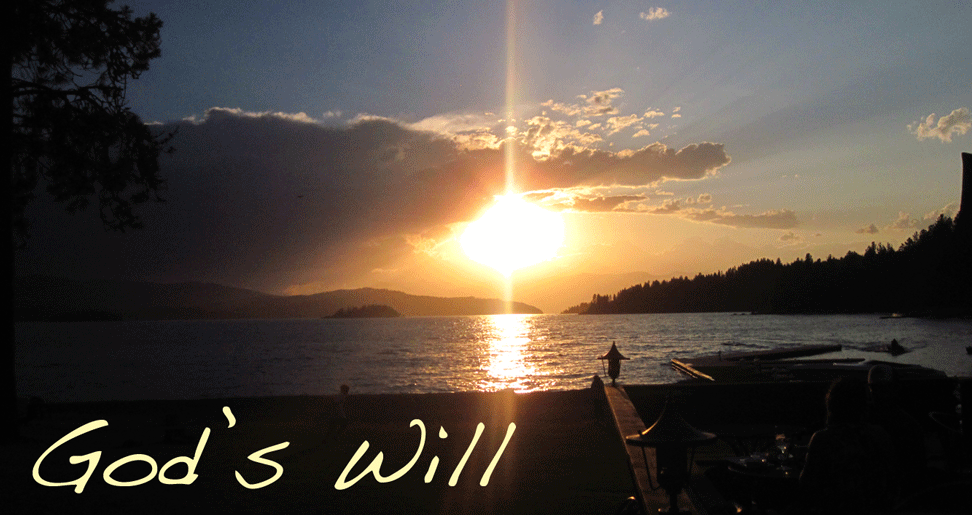 God's Will
I, God, being of infinite mind and inscrutable body, do hereby declare My continuing Will and Testament, human edition.
Planet Earth, I leave to its inhabitants, large and small, magnificent and mundane. The smarter should take care of the not-so-smart. I leave it to you to figure out who or what that might be.
The rest of the Universe is up for grabs, except for a few places that nobody or nothing will find in near Eternity. Do with it what you will. If you have become intelligent enough to get far enough off of Planet Earth to make planet-fall elsewhere, you will have figured out most other things you need to know to be Universal citizens.
A few words of comfort and warning. (more…)
The Sanders County Ledger reviews Archer MacClehan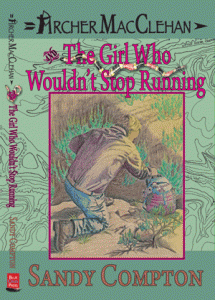 Readers following the exploits of Archer MacClehan had a to wait nine years, but author Sandy Compton of Heron says it won't be as long for the third and fourth installments, both have already been started.
Compton published the first novel of the series in 2005. That tale, Archer MacClehan and the Hungry Now relates an adventure through the wilds of Montana and encounters with Number Seven, a grizzly bear known as the Hungry Now and the bruin is constantly trying to satisfy his insatiable appetite.
MacClehan is a pilot and former smoke jumper and as the lead in a hiking trip, he sometimes takes his followers into dangerous circumstances.
An exciting read, it ends with readers wanting more. Volume 2 of the series, released in 2014 by Compton's Blue Creek Press, tells the story of a pair of recently wealthy but estranged techies whose life changes drastically when their daughter is kidnapped for ransom while on a hike in the southwest.
Archer is called to help due to a relationship with the grandfather of the missing girl. The impending search brings him back to Sara, a woman he met and befriended in the first book.
(more…)
Twenty-sixteen — life is good and sweet
Twenty-sixteen. We're gifted with a whole 'nother year to play with; 365 whole days. Oops. 366. It's Leap Year! We get an extra. Hooray! I will try to use it wisely. Joyfully. Gracefully. Gratefully. I commend this to you as well. In spite of its travails — sometimes, even because of them — life is good and sweet.
Results of my annual physical were different in 2015. Generally, it's "Your fine. Keep up the good work." This time, I got a letter from the doctor including a highly ironic use of the word "positive." There's not much positive about being told that one of the tests shows an abnormal result. A colonoscopy was recommended.
Strongly recommended.
Oh, boy! I thought. First I get to drink some revolting slime designed to make me poop my brains out. Then, I get to starve for a day or so. Then, someone I have never met is going to maneuver a probe up into my lower gut to take a sample of my colon to see if it's cancerous. Snip. And, then I get to eat again while I wait to find out what they found out.
Scenic Route April 2015: Unpredictability
April, 2015 — Unpredictability.
This morning, a snowshoe hare hopped across my line of sight, still completely and unfortunately white in the face of our disappeared winter. It was in a hurry, as if it knows how well it stands out against the forest. It was a poignant sighting. I felt a bit of grief that such a well-adapted critter should become so exposed by the vagaries of our odd weather. Life is hard enough for snowshoe hares, what with coyotes and bobcats and owls and eagles, without taking their snow away from them.
On the Border of Complete Sanity: The Black Bird
This appeared in the July 16, 2015 issue of the Sandpoint Reader, for which Sandy Compton is an irregular contributor. 
Has it been hot or is it just me? OK. Damnably hot. Not hellishly hot, yet, but still.
A friend pointed out yesterday that if global warming isn't real, a great majority of the world's scientists are idiots. Love that kind of perverse logic. Sort of. Even if it does scare the hell out me. Not run-and-hide scared, but where-are-we-going-with-all-this scared. If I extrapolate out far enough on that curve, we're all going to die.
Nadine's Nose From A to Z or East Meets West
This started out a few years ago as a writing exercise. See if you can figure out what the main rule was.
As it was, there was no way out of it, and even if there had been, Nadine would have done the same thing, no matter the crazy, trying circumstances nor the strident, screeching disapproval of Mother Sednick when Nadine called to tell her the plan and finally hung up shaking, crying and more determined than ever.
Being in Montana made it easier, with Mother Sednick half-way 'round the planet at the family retreat in the Alps and Father Sednick still missing on his vision quest in Uruguay, but it was still no fun and hellishly expensive. Cosmetic surgery in Butte, Montana is neither cheap nor easy to arrange on short notice she found, even if you are a Sednick, or perhaps because of it, but Nadine was determined to do something about her secret pain, her nemesis, her enemy since puberty: the Sednick nose. (more…)
November 2014: Flight 2793 — Perspective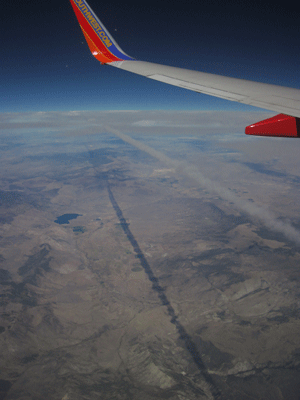 On the tarmac at OAK — 7:31 pm Pacific.
According to the screen above the loading ramp door, Flight 2793 was underway for 6 minutes already when I began down the ramp. We had left at 7:20; on time. Not true, sorry to say. Here in 23-F, second row from the back, starboard window seat, I wait for a passel of passengers to load. In Row 18, a baby melts down in spectacular fashion. Poor child. Poor mom. And poor the rest of us. We sit. She accelerates.
It's dark, so the view out the window won't offer much distraction. Hopefully, this poor babe will cry herself to sleep, so some of the rest might nap also.
From OAK, we will fly north by northeast to GEG, much more north than east. The pilot says we are 1:26 from GEG — once we get airborne. Now we are moving. Backwards, but still. In anticipation, perhaps, the babe quiets. The gratitude in the cabin is palpable. Hopefully, it will keep the peace.
Time to power down.
10,400 feet — 7:46 pm Pacific. It's safe to turn on large electronic devices, by whose judgment and why at 10,000 feet I have never determined. The babe sleeps. Screens light up all about the cabin. Southwest has free in-flight television this week. (more…)
Growing Up Wild
© Sandy Compton
When my mother was growing up and her children and her grandchildren, many of the kids living between Hope, Idaho, and Paradise, Montana, grew up wild, and they still do. Folks trying to get started in the Clark Fork valley often have to work so hard to plant themselves that there's no time to cultivate the children, also. Instead, we were thrown as young seeds into the yard.
"You kids go outside and play," someone says, and off we go into a yard the size of which is determined by our adventurousness. "You kids go out and play," we hear and the back door slams behind us.
To the edge of the yard where the woods grow dark we go, and then a few steps into the forest, and a few more, until one day we look back and the house is gone, disappeared. "You can't see us," we think, playing peek-a-boo with the entire civilized world. We turn and look out to the big rock that will one day be the battlements of the Alamo; the uprooted tree that will become the rolling deck of a clipper ship beating its way upwind through the Straits of Magellan. But that's later, after our native wildness gives birth to even wilder imaginations. (more…)
Antigone
© 2007 by Sandy Compton
Following the message, a long, plaintive beeeeeeeeeeeep told Della that Mix hadn't checked messages for some time. It was as if the machine was as lonely as she, also lamenting his neglect. She imagined it listening for his fumbling fingers at the door, praying he would get the key into the lock before it died of longing.
When the phone quit keening, she hung up. For a long time after, with the phone cradled in her two hands like an electronic mandala, she sat cross-legged and silent in the middle of the living room floor. This was where she had wished to be when — if — he answered the phone: in the center of her small world. Her position was preparatory; her goal was to stay centered, on task; and to grind down the ambiguity and angst surrounding his absence and come to peace with his unspoken abandonment. She wished to speak to his ephemerality and to know that he had heard her.
A small thing, a wish to be heard.
The Rolling Stones played in her head. "You don't always get what you wa-ant." (more…)
The Trouble With Loving Angel
The Trouble with Loving Angel
(Not all my stories have happy endings, but I try.)
By Sandy Compton
For Christine, wherever she might be.
The trouble with loving someone like Angel is that sooner or later, it's going to break your heart. Sooner or later, she will fade out of your life completely and leave you wondering whatever happened to that girl with the aversion to makeup, the perfect eyes, the smile that twisted left and the slightly whacked sense of humor.
You don't see her for a year, and she ages 10, turns pale and bony. When she does float back into your life, you see she is still picking the wrong men, drinking the wrong drinks, smoking the wrong smokes.
You don't see her for another year and she ages 15. Her perfect eyes ride in blackish half-moons, and that twisted grin of hers comes slowly, fades quickly. She does not joke about anything, unless it's her own condition, which she sees as hers by fate. Choice has nothing to do with it. It's her karma to make the wrong choice, no matter what choice she makes.
"I quit drinking once," she quips. "It was the worst two hours of my life." (more…)
God Drives An Old Cadillac Convertible
(A Short Story From 1999)
By Sandy Compton
Dear Mother,
We are six months in the United States, now in a place called Montana. We came here from Washington State because we heard of work, but the orchards are small, and the crop is not good from the cold spring.
Since my last letter, we have been disappointed and hungry much of the time. Our old bus has eaten most of our money, and our food has often been just fruit and vegetables. Even those from Mexico here before us have not been kind. They seem angry we have come, for there is not work enough for them, either.
Yesterday, it was very hot and the bus quit in a lonely place between towns. The people are not always friendly, and we felt it better to hide ourselves, so Leo and Alvin and the three boys pushed the bus into a grove of trees surrounded by brush.
There is a big river near us. Leo tried to catch a fish, but there was no luck, and, worse, we found the melons we had saved had rotted in the heat. We only had a few potatoes and carrots, and no meat for 4 days.
When dark came, which takes a long time in this country, we built a fire to cook the vegetables. Our children waited expectantly for the food, ever faithful, but Alvin, Leo, Mary and I were very worried. We gathered in a circle, and spoke of what to do next; and what we would feed the children the next day. I looked at the feet of the others, listened to their voices, but I was not able to say much. I was consumed with fear, especially for my children.
"God," I thought, "I have known you since I was a small child, but I have never needed you like I need you now. Send us a miracle."
Just then, even as I said the prayer, our old cooking pot tipped over and the water and the vegetables spilled out and the fire was put out. It was suddenly very dark in the camp and the children began to cry. (more…)