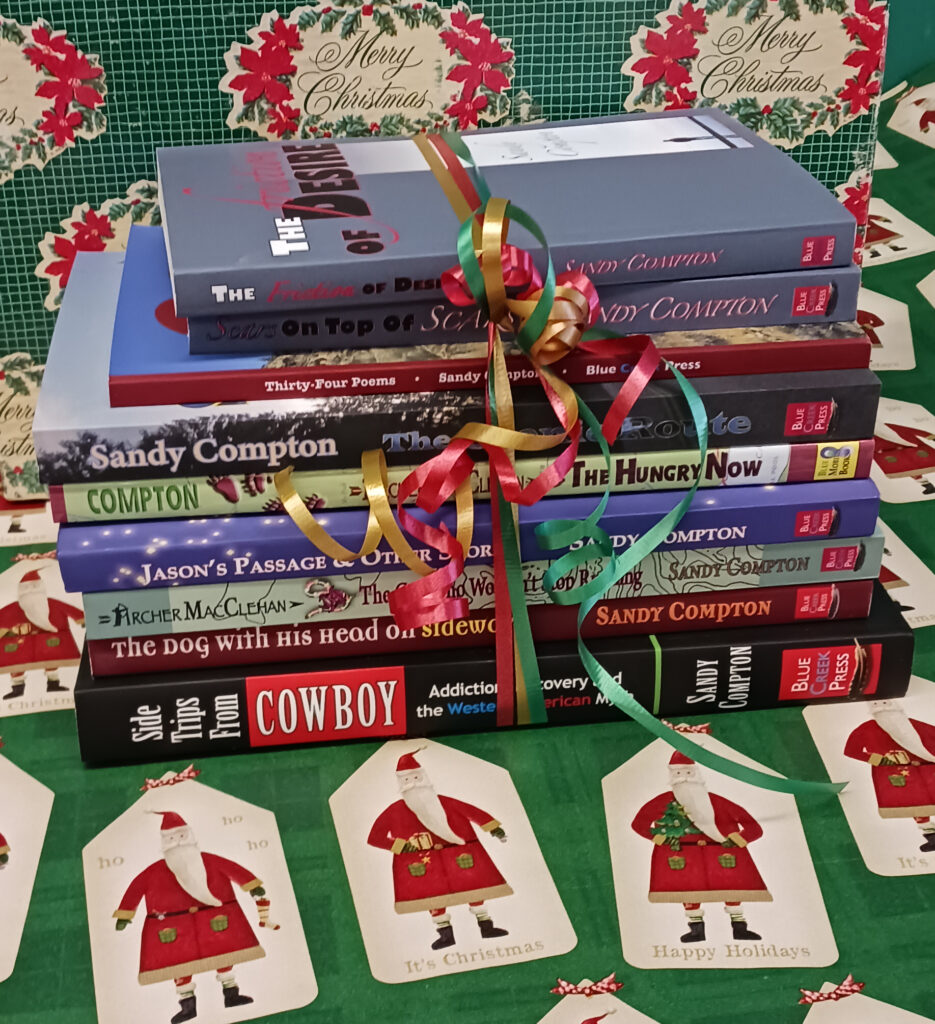 Nine books to give or keep for the price of five,
plus a bit of postage: $70.00
If you or those you love love books, here's a sweet deal for you: 9 books from Blue Creek Press, all by Sandy Compton. Wrap them up and give them away or wrap yourself up next to the fire and spend your winter with Archer MacClehan and his adventurous friends, the Blascomb Family and savvy therapist Mary Magdalene Miller. Please order before December 12 to ensure delivery in time for Christmas.
[/vc_column_text][/vc_column][/vc_row]