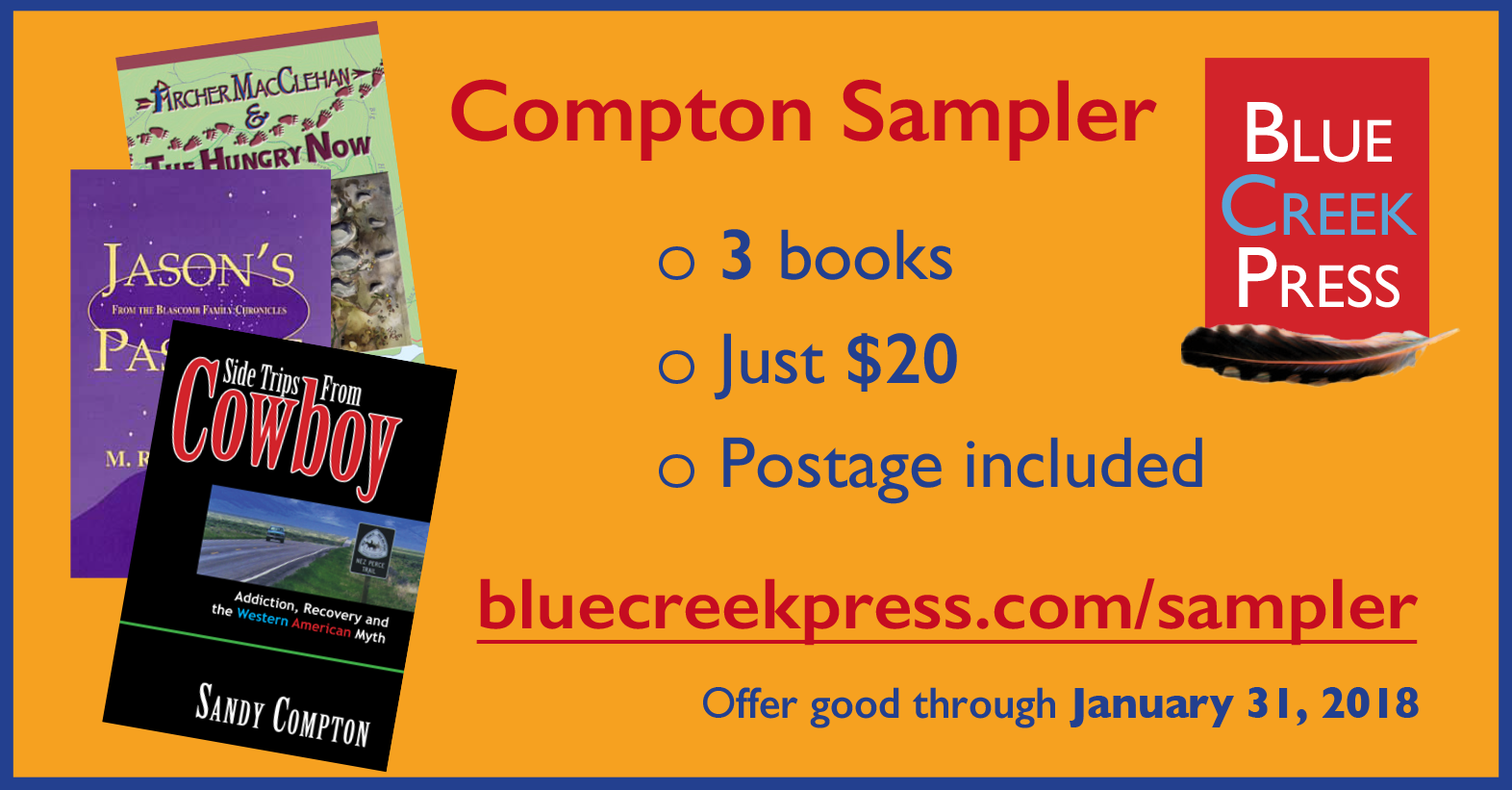 <strong>Archer MacClehan &amp; the Hungry Now </strong>(2005)<strong>: </strong>"Life is served raw in wild country" when a backcountry hike turns flaky. And out in the brush, just out of sight is the Hungry Now. He's a grizzly bear, and if bears could remember things better, he would know why the Smell-among-smells troubles him so.
<strong>Jason's Passage</strong> (1993) reveals a secret carried between generations by Jason, who witnessed the acquisition and escape of Caleb's stud horse"Scarface" when he was young. In those days, Caleb's wife Sarah harbored doubts but a conversation with Jason helps her find determination. Sixty years later, Jason returns to the West Fork, to show Caleb and Sarah's grandson Alex where the horse went, as well as a passage back to believing.
<strong>Side Trips from Cowboy </strong>(2009) follows one man from childhood on a western Montana ranch to adulthood, in which he develops and later sheds his gambling addiction. Woven into the story — which stretches over 40 years — are the history of the Nez Perce native American tribe and philosophical journal entries.
From<del> $40.00</del> for $20.00
With author signature (all three issues)
(+ $5.00)